Local Spotlight: British Open Pub in Venice, FL

Did you ever want to experience the culture of Britain but hate leaving the beautiful sunshine and warm weather of Venice, FL? No worries, you don't have to worry about booking an international flight when you can simply head to British Open Pub. This spot encompasses the English pub culture and cuisine to give Floridians a taste of Jolly Old!
About British Open Pub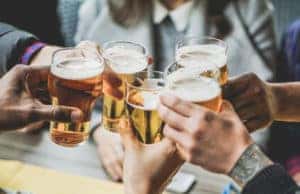 England is known as having a huge pub culture. British Open Pub takes this idea and brings it to the gulf coast of Florida. Utilizing traditional pub décor, a distinctly British menu, and a vast selection of draft beer, you'll certainly feel like you're across the pond.
On top of the expansive menu and warm atmosphere, British Open Pub hosts several fun events each week. You can test your skills on Thursday nights with Team Trivia or check out live music from local artists and bands on Friday and Saturday nights! They'll even have fun holiday celebrations throughout the year, so keep up with the calendar and plan ahead for the fun festivities.
What's on the Menu?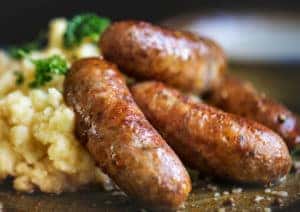 Whether you're coming in for a snack and drink, lunch, or dinner, there's plenty of menu offerings that you can sink your teeth into that will give you the authentic flavors of England, as well as some American classics.
If you're planning on sticking with the traditional English fare, you'll certainly appreciate the Squire John's Fish & Chips, Bangers & Mash, Cottage Pie, or even Meatloaf Wellington—among many other Britain-inspired dishes. Of course, there's plenty of other options including burgers, tacos, and even wings!
Plan Your British Experience
Whether you're coming in for a drink with friends, something different for dinner, or to what your favorite football team (no, not that football) it's a great spot to hang out, relax, unwind, and have fun. It gives you the British pub experience where you don't have to worry about pounds, the tube, or getting through customs. Instead, you can simply head to British Open Pub and have fun!
Keep up with British Open Pub like it's the royal wedding by following them on Facebook to see some of their upcoming events or specials!