The Honda Accord vs Mazda6
There's nothing like the feeling of driving through the scenic parts of Fort Myers, North Port, and Port Charlotte when you're behind the wheel of a sleek and powerful sedan. But if you're currently reviewing your options and find yourself torn with the Honda Accord and Mazda6, don't worry, you've come to the right place.
At Norm Reeves Honda Port Charlotte, we're here to step into the ring to see who comes out on top with the Accord vs. Mazda6. This comparison will help you see what these respective sedans offer, how they differ, and which one seems like the better fit for you.
Accord vs Mazda6 Engine Power & Performance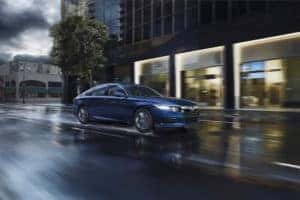 Both the new Accord and Mazda6 are each capable of some impressive performances. But when faced together, there's a bit of a difference. The Accord showcases its base-level power with the 1.5L 4-cylinder turbo engine that's capable of generating 192 horsepower and 192 lb-ft of torque. The Mazda6, on the other hand, falls a little short with 187 horsepower and 186 lb-ft of torque with its 2.5L 4-cylinder engine.
Another major difference lies with the transmission. The Accord includes the Continuously Variable Transmission which delivers smooth accelerations and direct and efficient gear transitions. The Mazda6 features a standard 6-speed automatic transmission.
In-Cabin Technology & Entertainment
The Accord and Mazda6 each include color touchscreens mounted into the dashboard that give you access to your assortment of media options. Each sedan includes an AM/FM radio, auxiliary inputs and USB ports for external media devices, and even Bluetooth® connectivity for audio streaming and hands-free phone calling. The Honda Accord also includes Speed-Sensitive Compensation, which is a feature that recognizes loud engine performance and automatically adjusts your audio levels accordingly.
Driver-Assistance Technology Features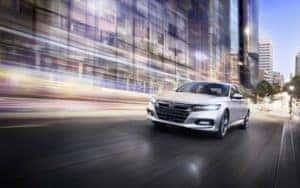 Both sedans include driver-assisting technology features at their base levels. These features utilize exterior-mounted radar sensors that can measure the proximity of incoming vehicles or objects while factoring in the speed of your vehicle to detect a possible collision.
Each vehicle includes a collision mitigation system, an adaptive cruise control system, and even a lane-keeping system that sends an alert when the vehicle is straying from its intended lane. The Accord, however, includes a Road Departure Mitigation System to ensure that your vehicle remains on the road. It also features a Traffic Sign Recognition System (TSR) that can let you know of upcoming street signs, or ones that are obscured by weather-wear or foliage.
Honda Accord vs Mazda6: Making Your Decision
At Norm Reeves Honda Port Charlotte, we hope that this Accord vs. Mazda6 comparison helped you get a sense of what these sleek and stylish sedans offer you. But you've also taken notice of their differences. While the Honda Accord does offer a bit more than the Mazda6, you can learn even more about the Accord and what it offers by dropping by our dealership for a closer look. You can even experience it from behind the wheel.
Schedule your test drive with us at Norm Reeves Honda Port Charlotte to see what the Honda Accord can do on the roads of Fort Myers, North Port, and Port Charlotte!