Honda Passport vs Nissan Murano

Honda Passport Inventory
Honda Passport Review
Schedule Test Drive
The Midsize SUV is a great option for drivers looking for versatility from their cars. Vehicles in this segment tend to have a balanced design regarding engine power, interior and exterior dimensions, and overall capability. We at Port Charlotte Honda wanted to help drivers around Fort Myers in the search for their next family car.
That's why we put together this Honda Passport vs. Nissan Murano comparison guide to showcase these top in-class rivals. Continue reading to see what makes each vehicle unique and which one will suit your driving lifestyle.
Honda Passport vs Nissan Murano Engine & Capabilities Competition
The Honda Passport and Nissan Murano have you covered when it comes to powering your journey. They are equipped with similar engines, as the 2019 Passport has a 3.5L i-VTEC® V6 while the Murano comes with a 3.5L DOHC V6. However, the Passport takes the advantage with 280 horsepower and 262 lb-ft of torque compared to the Murano's 260 horsepower and 240 lb-ft of torque.
Their transmissions are different, too. If you've been searching for the best of automatic and manual driving, the Honda Passport should become your go-to. Paired with the V6 is a 9-speed Shift-By-Wire automatic transmission with paddle shifters, meaning you'll have the ability to effortlessly switch from manual shifting to automatic driving. The Murano uses the Xtronic CVT®, which is a standard Continuously Variable Transmission without any manual-type equivalent.
Passport vs Murano: Interior Styling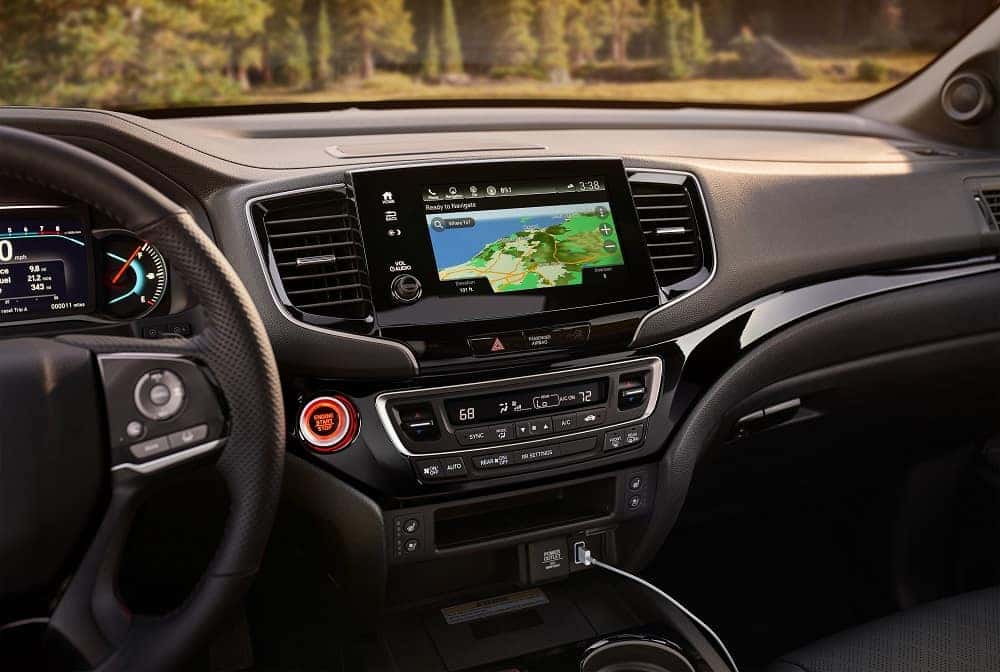 These midsize SUVs are ready for any road trip thanks to their technological conveniences and storage space. The Passport and Murano each have multimedia displays with Bluetooth® connectivity and up-to-date, multi-speaker audio systems. You'll also have cloth seating in both vehicles to comfortably accommodate up to five passengers. While the 2019 Murano has an impressive dual-zone temperature control system, Honda took the Passport a step further by integrating tri-zone air conditioning with a humidity control feature.
When you move to the rear cargo area, you'll notice that the 2019 Passport has up to 50.5 cubic feet of storage space with the rear seat up compared to the Nissan Murano's 37 cubic feet. That additional room for cargo could mean the difference between two oversized beach chairs instead of one. If you need even more space, the Honda Passport has you covered with up to 100.7 cubic feet when the rear seats are folded down while the Murano has 74.4 cubic feet of room.
Honda Passport vs Nissan Murano Towing Capacity
Versatility comes in many forms—such as towing power. The Honda Passport and Nissan Murano have formidable towing capacities, but the 2019 Murano still trails behind. Your maximum towing capacity in the Passport ranges between 3,500 pounds and 5,000 pounds depending on the trim you decide to take home.
Unfortunately, the max towing capacity you'll have with the Murano is 1,500 pounds. This will make a large difference in your ability to haul a family camper or boat trailer down to the lake on your relaxed weekend getaways.
Take the Honda Passport for a Test Drive Today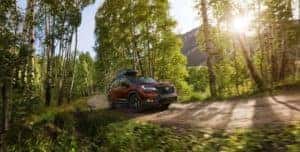 We hope you enjoyed reading our Honda Passport vs. Nissan Murano side-by-side comparison. These midsize SUVs are capable, teeming with safety features, and thoroughly well-designed. However, the automotive experts at Port Charlotte Honda think drivers around the Fort Myers area will enjoy the various offerings in the Honda Passport.
The best way to know if you like a car is to take it for a spin. When you're ready to get behind the wheel of a 2019 Honda Passport, we welcome you to contact our dealership to schedule a test drive today!