Port Charlotte Halloween Costume Contest


Are you the type that gets dressed up for Halloween? Do you go for a spooky ghost, an evil witch, or something funny or pop culture-related? If you enjoy getting dressed up for the holiday, why not add some competitiveness to it?
At Port Charlotte Honda, we have a Halloween Costume Contest where you can compete with others for the chance to win cash prizes! Keep reading to learn more about the contest and how you can participate!
Halloween Contest Details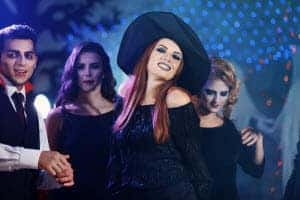 You don't have to buy a car or an air filter to participate because this contest is open to the public! Don your best costume and head out to compete with other costumers for the chance to win the 1st place prize: $1,000! 2nd place gets $300 and 3rd place gets $200. All costumed attendees receive a consolation prize.
The costume contest takes place on Saturday, October 26th. The contest kicks off at 4:30 p.m. and goes until 6 P.M. The winner will be announced at 6:30 P.M. the day of the contest. See store for more details.
We can't wait to see the creative costumes from our neighbors throughout the area! Good luck and Happy Halloween!