Honda Service near Punta Gorda FL

There's nothing like enjoying the scenic drives around Punta Gorda and the surrounding areas when you're in your Honda. The efficient and energetic performance adds a lot to your experiences on the road. However, should an issue occur that results in a flashing dashboard light or a problem under the hood, you'll want to seek out Honda service near Punta Gorda right away.
When it's time, you can look to us at Norm Reeves Honda Superstore Port Charlotte for help!
Our Honda Service Center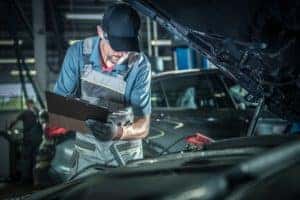 If you're in need of car service or auto repair, our Honda service center is here for you! Our facility is state of the art, and each of our service bays is outfitted with the necessary equipment, automotive tools, and technology systems that allow us to diagnose any issue and determine the best course of action with service and repairs. We'll make sure that your vehicle has what it needs to get back out on the road and perform at its best.
A Team of Talented Technicians at Your Service
You can take comfort in the fact that your Honda is in great hands when it's in our service bay because all of our technicians are carefully trained and certified in Honda engineering and systems. Using their knowledge, expertise, and diagnostic technology, they'll be able to determine the level of care that your vehicle needs. Whether it's routine Honda service like an oil change or significant auto repair to your transmission, they have the skills and expertise to handle it.
Follow Up on Your Maintenance Minder System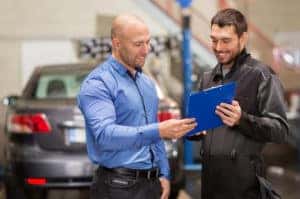 Your Honda is equipped with the Maintenance Minder System. This system will notify you when your vehicle is in need of car service. It will display a code that indicates a certain service, or multiple ones, that your vehicle is due for. When you follow through on service with these codes, you'll be making sure that your vehicle is getting exactly what it needs to perform at its best.
Another major benefit to scheduling service regularly is that you'll get ahead of auto repairs. It gives our techs the chance to check your engine and systems so they can track the wear of your components. They'll also be able to spot an issue that could become a problem on the road. By providing preventative maintenance, the issue will be solved without causing any further problems or damage to your vehicle.
Genuine Honda Parts
Do you like handling your own maintenance? If so, you'll need to right parts to get the job done! You can find Genuine Honda Parts at our dealership! Our parts center has what you need for your vehicle. These parts are specifically designed for your vehicle, so they're a perfect fit and they'll last you longer than aftermarket parts! Order your parts today!
Schedule Honda Service near Punta Gorda FL
When it's time for car service or auto repair, you can look to us for assistance. Schedule your Honda service with us at Norm Reeves Honda Superstore Port Charlotte so your vehicle can perform at its best on the streets of Punta Gorda and beyond!